What is Calcium Scoring?
Coronary Artery Calcium Scoring is a non-invasive exam used to detect coronary heart disease (Atherosclerosis) or calcium build-up in the coronary arteries of the heart. The amount of calcium present is related to your risk for a heart attack.
Who should be considered for this procedure?
Who should be considered for this procedure? Individuals who may be a candidate for this procedure have any of the following risk factors:
Men between the ages of 40 and 65
Women between the ages of 45 and 70
Blood pressure greater than 120/80
Diabetes
High Cholesterol (greater than 160 mg/di)
Family history of heart disease
Current Smoker
Overweight
How is this procedure performed?
This painless exam is performed using a super fast Multi-Detector CT scanner. Once you are positioned on the CT exam table, the technologist will place EKG leads on your upper chest to track your heart rate. You will be asked to hold your breath for several seconds while the images are acquired. The exam takes only about 20 minutes.
What will my calcium score tell my doctor?
Your calcium score can detect early signs of heart disease and your risk for a heart attack. It can detect build up of plaque in the arteries that supply blood to your heart.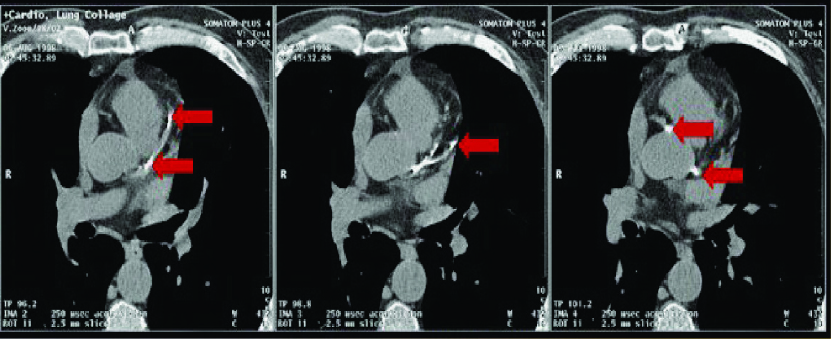 What is the cost of this procedure?
The procedure cost, including radiologist interpretation, is $119.00. Payment is required upon completion of your exam.